♥

My Moveable Feast

♥
Moveable feast is defined as "a religious feast day that does not occur on the same calendar date each year. The term refers most often to Easter and other Christian holy days whose dates are related to it."
It's also the title of Hemingway's posthumously published memoir in which he so eloquently refers to his early days in Paris:
"If you are lucky enough to have lived in Paris as a young man, then wherever you go for the rest of your life it stays with you, for Paris is a moveable feast."
Oh, I d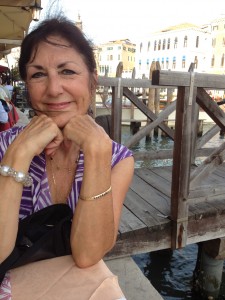 o love that..the whole idea that you take your feast with you wherever you go…a feast of the heart and senses. Special moments or occasions that touched you or were just made special by the people, the place, the experience… A sweet recollection that brings a smile to your lips and to your heart.
Doubtless looking at photos and reflecting evokes a myriad of memories, emotions and stories! Oh, and gratitude! And that's certainly something to celebrate, isn't it? A celebration of memories, the real "souvenirs" of life. For despite whatever hurdles and detours have (and will) be encountered along the path, it is those magical instances that remain…our moveable feast.
For Hemingway, it was Paris that remained indelibly in his heart and soul wherever he roamed in life. For me, it is Italy. (Don't ask me choose one city, please!)
As writers (and I certainly don't compare myself to a Hemingway!) we can only hope and attempt to share those fleeting glimpses that evoke and rekindle cherished moments. It's very intimate and personal, it's ours… Continue reading →